Pest Control Paddington – 4064
Providing essential pest treatments for your property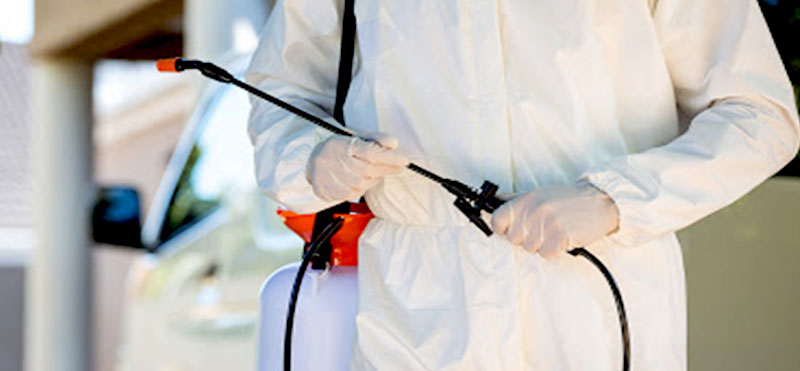 Each pest situation is unique. In Smart Pest Control, we ensure that we don't only know how to handle all of these situations but we handle each situation with care and quality service.
We always do our best to keep up with the latest technology, practices, and products. Our technicians  attend seminars and trainings to acquire new techniques, application methods and regulatory requirements for the industry.
Our customers value the service we provide and the products that we use. Also, what they truly appreciate more is the fact that we provide them with a personal level of service. For us and our customers, this is superior to the service provided by the larger pest companies.
The company's continuously improving methods for controlling and eliminating pests guarantee to provide our customer with lasting peace of mind. Also, we ensure that our treatments are safe for everybody and for the environment. Through a conscientious effort, our goal is to get maximum results utilizing a minimal amount pesticides and chemicals.
We perform all types of pest management and extermination services for residences, businesses, and industries. Our services are structured to fit your specific needs. Contact us today to discuss your treatment options.
Pests Treated
Ants
Bees
Bed bugs
Beetles
Cockroaches
Fleas
Flies
Rodents
Spiders
Termites
Ticks
Wasps
What We Do
Domestic Pest Treatment Paddington
Commercial Pest Control Paddington
Termite Control and Inspection Paddington
Termite Identification and Prevention Paddington
End of Lease and Bond Treatments Paddington
Building and Pest Inspections Paddington
Pre-Purchase Inspections Paddington
About Paddington
Paddington is an inner suburb in Brisbane, Australia. It is 3.4 km (2 mi) WNW of Brisbane GPO, which is a close proximity to Brisbane's CBD. This suburb that lies on picturesque hills has a total area of 2.5 km2 (1.0 sq mi). Queenslander homes, delectable restaurants and cottages converted into businesses and quaint shops are scattered all over the hip suburb. Given and Latrobe Terraces boasts locally owned interesting shops that promise to provide a lot of good selections and extraordinary shopping experience. The jewelry store, Artisans Bespoke Jewellers; earth-friendly store, Biome; textile shop, Calico House; antique centre, Empire Revival; shoe store, Suna Shoes; home and clothing store, Olive Home are just some of the shops where one can begin their retail therapy.
Where We Work
Our professional technicians will inspect your home or work environment within 24-48 hours from the time we receive your call. We will identify the type and source of infestation and determine the most ideal action using state of the art equipment and expert techniques. If you think pests have invaded your home or business here in Paddington or in any of the nearby suburbs, call us today to schedule an appointment. It's time to stop them before they wreak serious havoc. We service the following areas:
Paddington – 4064, QLD
Red Hill
Petrie Terrace
Milton
Auchenflower
Bardon
Get in Touch with Us Now
We pride ourselves in being the most experienced pest control in Brisbane. Our meticulous and practical solutions provide effective professional pest control for all of our customers. Contact us today for your free pest inspection. 07 3062 6866