Pest Control  Milton – 4064
Pest eradication and management for all properties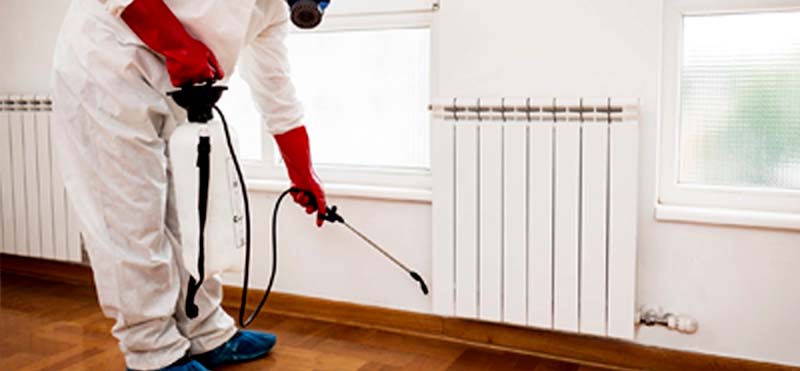 From ants, spiders, to roaches and rats, our crew at Smart Pest Control offers customized service to control just about every type of pest.
We have been in the pest management industry for over two decades now. Our team uses the products of highest quality and methods that have proven to show superior results.
When we eliminate pests from your home, we keep them out and prevent them from coming back. Our services are tailored to bring you the peace of mind that comes with living in a pest-free home. Once we are able to make your space comfortable and free from all unwanted pests, that's when we consider it a job well done.
Our pest treatments safely protect your property by preventing various kinds of pests from entering your premises and bringing all sorts of damages to your home. We believe that pest free living doesn't involve putting anyone's health at risk.
There's more than a handful of pest control companies in Brisbane. Let our team of pest specialists earn your trust in providing an effective solution to your pest problem.
Pests Treated
Ants
Bees
Bed bugs
Beetles
Cockroaches
Fleas
Flies
Rodents
Spiders
Termites
Ticks
Wasps
Services We Do
Domestic Pest Treatment Toowoomba
Commercial Pest Control Toowoomba
Termite Control and Inspection Toowoomba
Termite Identification and Prevention Toowoomba
End of Lease and Bond Treatments Toowoomba
Building and Pest Inspections Toowoomba
Pre-Purchase Inspections Toowoomba
About Milton
Milton is an inner suburb in Brisbane in the state of Queensland, Australia. It is located approximately 2 kilometres west of Brisbane CBD and borders both the Brisbane River and the city. This suburb has a total land area of 1.2 km2 and 2016 census recorded a population of 2,274 people. It was in the 1840s when Europeans started living in this area. They used the land for farming and grazing.  The suburb has a number of heritage-listed sites. This includes the Milton State School on Bayswater Street,  Cook Terrace at 249 Coronation Drive,  Christ Church at 16 Hale Street,  Milton House at 50 McDougall Street , and  Old Bishopsbourne Chapel at 233 Milton Road.
Areas Covered
The entire team of Smart Pest Control is dedicated to delivering the most effective pest prevention in and around your property. Our local pest experts are experienced and trusted by thousands of customers in Milton and all throughout the South East Queensland area to help you eliminate unwelcomed pests from your home or office for good. We serve the following areas:
Milton – 4064, QLD
Petrie Terrace
Brisbane City
South Brisbane
West End
Auchenflower
Paddington
Talk to Us
Let us rid your home of bothersome pests with our effective, long-lasting pest removal solutions. Our general pest control treatments cover more pests than any treatments from our other competitors. We also provide customized and specialized treatments for stubborn pests that are more challenging to exterminate. Get your free quote, schedule your service, and we'll device the best method to solve your pest problems. 07 3062 6866