Pest Control Coolangatta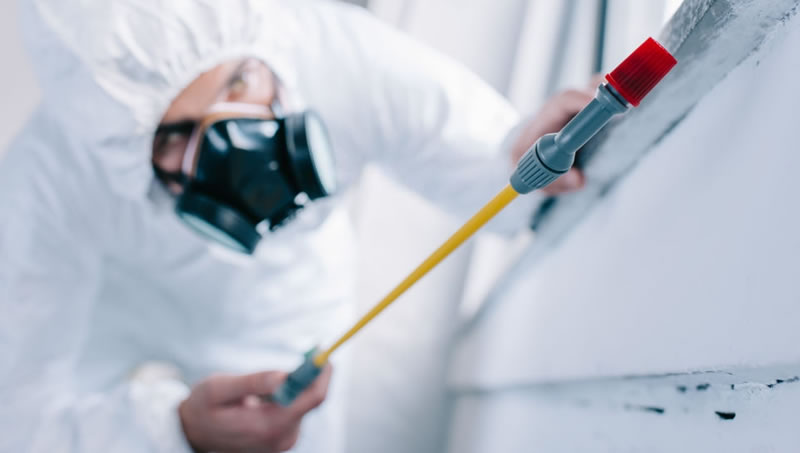 Pest control is a potentially dangerous activity. While there are many wonderful pest control products available to the public for purchase, knowing how to apply them correctly requires skill and training.
When you call a professional pest control expert, you are paying for the job to be effective, safe, and long-lasting. At Smart Pest Control, our technicians are skilled at finding pests in their ost elusive hiding places.
This enables us to eradicate them from their source. We are so confident in the results we provide our clients, our pest control services come with a one-year warranty. Service with a smile? Get ready to be impressed by Smart Pest Control.
Coolangatta is located next to Tweed Heads on the Gold Coast. It has a great reputation for being one of the most pristine sections of the coast line making it a tourist's paradise.
It's not just the sun and the surf attracting people to this gorgeous region, there are a number of fantastic foodie spots. Pubs, restaurants, and fantastic coffee shops create a hive of activity.
There is also a wealthy art and culture industry. The Coolangatta Beachfront Markets will further stimulate foodies' delight. Stallholders are there every Sunday, bringing a mixture of arts and food to the scene.
Pest Control
Pest control ensures your house's longevity and your family's safety. Pests carry dangerous diseases and bacteria which they spread wherever they go.
Many pests also cause structural damage to buildings, out of sight. Pest control is the only way to keep pests at bay and eradicate infestations.
Termite Barriers
Termite barriers are put into place during the building process. This is because pest barriers are now part of the building requirements.
However, sometimes the standard barriers are not enough. In these cases, the barriers can be reinforced with chemicals or with new physical barriers.
Pest Inspections
Pest inspection ut homeowners in the know and if there are insects breeding out of sight. Know if there are cockroaches spreading diseases.
Know if there are termites in the walls. Once you know your situation for sure, you can choose your next step.
Our Advantage
Convenient Scheduling
Professional Pest Control Exterminators
Custom Solutions for Your Business, Your Industry
Easy, Hassle-free Procedures and Protocols
Flexible Billing Options and Special Negotiated Pricing
Dedicated Account Representative
Services Offered
Inspection Fee Based on the Property Size, Type of Construction, and Location
Pest Inspection and Prevention
Termite Treatment and Removal
Pest Management and Ongoing Protection
Licensed & Insured Pest Inspections, Control, and Prevention
Commercial Pest Management
Services for Commercial and Industrial Locations
Locations Serviced
Coolangatta
Tweed Heads
New South Wales
Gold Coast
Beenleigh
Beaudesert
Logan
Coomera
Pimpama
Tamborine
Brisbane CBD
Ipswich & Surrounding Suburbs
Toowoomba & Surrounding Suburbs
Sunshine Coast
Contact Us Today
Whatever kind of wearisome pest you have, you'll be sure we'll handle that for you. We'll care for your office, warehouse, or business with expert attention. Call 07 3062 6866 for pest control.