Pest Control Fairfield – 4103
Acting quick to solve your problems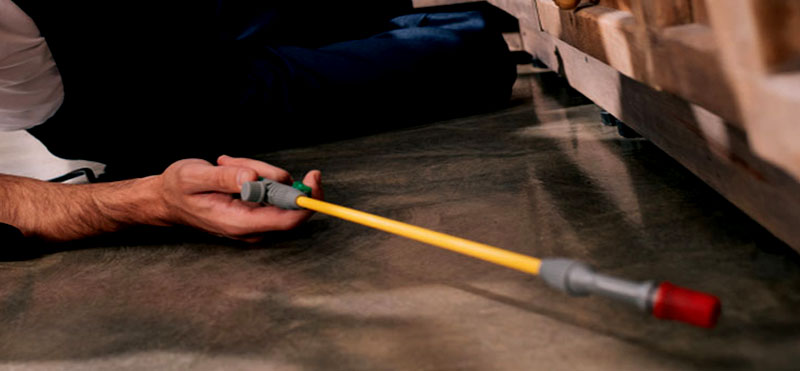 When it comes to pest removal, make sure that you are hiring the most trusted company in the area.
Smart Pest Control is dedicated to leading the industry in environmentally friendly and alternative pest control techniques. Our company promises to provide our patron with exceptional services at unbeatable prices. We use green, kid and pet safe treatments to remove all unwelcomed pests from your house.
Our team is the best pest exterminator in Brisbane and we offer the most reliable solution in the area. With our innovative pest treatment solutions, your home, office, or any property will be restored to normal. We'll set you up with preventative measures that will help stop even the biggest infestation.
Customer satisfaction and results are top priority for us. Our company takes great pride in our reputation for excellent customer service. We have a number of different extermination service options. Also, we can customize a plan for our exterminating services that will best meet your needs.
No matter what sort of pest infestation you're dealing with, call Smart Pest Control for treatment. Let us help you take control.
 Pests Treated
Ants
Bees
Bed bugs
Beetles
Cockroaches
Fleas
Flies
Rodents
Spiders
Termites
Ticks
Wasps
Our Services
Domestic Pest Treatment Fairfield
Commercial Pest Control Fairfield
Termite Control and Inspection Fairfield
Termite Identification and Prevention Fairfield
End of Lease and Bond Treatments Fairfield
Building and Pest Inspections Fairfield
Pre-Purchase Inspections Fairfield
About Fairfield
Fairfield is a suburb in  Brisbane, Queensland, Australia. The suburb has a total land area of 1.3 km2 (0.5 sq mi). It is 5.8 kilometres (3.6 mi) away from the Brisbane CBD.  In the 2016 census, Fairfield had a population of 2,980 people. 69.2% of people living in Fairfield were born in Australia. The median age of the suburb's population was 31 years of age, 6 years below the country's median. Fairfield was named after the farm of the two first immigrants who arrived in the area in 1849. The suburb has South Brisbane Cemetery bordering it to the north and the Venner Road to the south. The Beenleigh railway line is on its eastern boundary and Brisbane River to its western side. Fairfield is mostly a residential suburb. The suburb has a lot of parks namely Fairfield Park, Fehlberg Park, Fairfield Skatepark, J.F. O'Grady Memorial Park, Newcastle Street River View Platform, and Norm Rose Park.
Area of Service
Smart Pest Control is the smartest approach to pest removal. Providing residential and commercial pest management, we have the solutions for all the common household pests in Brisbane. Our team is totally committed to protecting our customers with environmentally responsible methods. We are fully qualified we know exactly how to deal with your pest removal. Nothing pleases us more than solving a problem you may have or preventing one in the future. We service Fairfield and all nearby suburbs.
Fairfield – 4103, QLD
Annerley
Dutton Park
St Lucia
Woolloongabba
Yeronga         
Set Up an Appointment
Have an insect problem or infestation? Smart Pest Control can protect your indoors or outdoors. Our highly qualified technicians can rid your property of pests. We have been providing top-notch pest management services for residential, commercial, and industrial properties in the Fairfield area for years. 07 3062 6866