Pest Control Brisbane South – 4101
Quality service for your home or business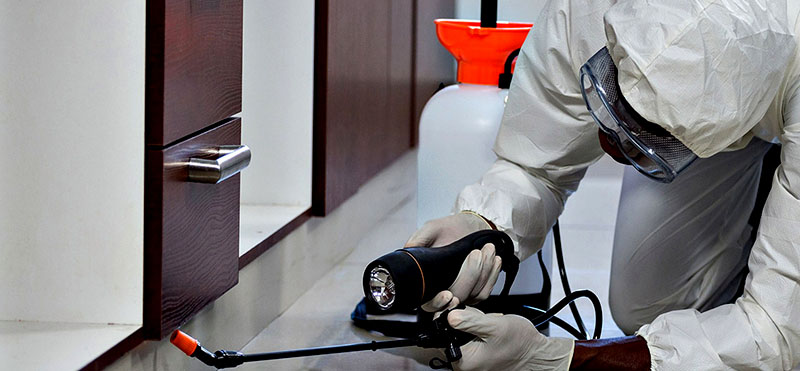 When you hire Smart Pest Control, you know that when you hire us for the job, your property is in safe hands. You will get a unique and professional service that you will not find anywhere else. We have a long list of satisfied clients who are happy to speak to the quality and efficiency of our work! We have provided all of Brisbane South and all of Brisbane's residential and commercial owners with dependable and budget-friendly pest services.  Our customer-first policy serves you by providing first-class, environmentally friendly services and superior pest protection. With our customer-first policy to business, hundreds of our customers depend on us to eliminate various pests effectively and efficiently. We utilize the latest science and technology, combined with our years of experience, to perform strategic techniques. We know that you have many options when it comes to selecting a pest controller. But for us, our customers are our top priority. Keeping properties pest-free and satisfying our customers drives everything we do.  You can count on us to provide you with outstanding customer service, competitive pricing, and fast response times every time you need us.
Pests Treated
Ants
Bees
Bed bugs
Beetles
Cockroaches
Fleas
Flies
Rodents
Spiders
Termites
Ticks
Wasps
What We Do
Domestic Pest Treatment Brisbane South
Commercial Pest Control Brisbane South
Termite Control and Inspection Brisbane South
Termite Identification and Prevention Brisbane South
End of Lease and Bond Treatments Brisbane South
Building and Pest Inspections Brisbane South
Pre-Purchase Inspections Brisbane South
About South Brisbane
South Brisbane is a small suburb with an area of 2.3 km2 or 0.9 sq mi. It is located 1.6 km or 1 mi SW of Brisbane GPO and situated on the southern side of the Brisbane River. The suburb is directly connected to the central business district across the river by the Go Between Bridge, William Jolly Bridge, Merivale Bridge, Kurilpa Bridge, Kurilpa Bridge, Victoria Bridge, and the Goodwill Bridge. There are many ways to go around the city but the most exciting way to travel around and have a picturesque view of the city is by going on a Brisbane River Cruise. Some of the sights you'll see while on river cruise are Parliament House, St Johns Cathedral, City Hall, Story Bridge, and Kangaroo Point Cliffs.
Our Service Areas
We offer a wide variety of pest extermination techniques to make sure pests are killed fast and they don't come back for good. Affordable, safe pest treatment services are available to our customers in the Brisbane CBD. We are also extending our services to the following suburbs:
South Brisbane – 4101, QLD
Spring Hill
Woolloongabba
Petrie Terrace
New Farm
Paddington
Fortitude Valley
South Brisbane
Kangaroo Point
Get in Touch with Us
If you are experiencing a pest problem, contact us today. Our specialists will listen to your concerns, answer your questions, and develop a strategy to eliminate the issue.   Get started with Smart Pest Control services today. We look forward to hearing from you and working with you. Call us.
07 3062 6866