Pest Control  – Toowoomba
Providing solutions for pest prevention and treatment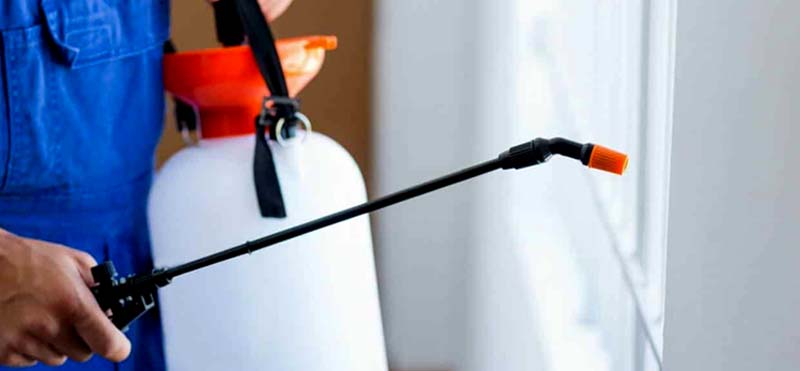 If you've noticed cockroaches or mice roaming in or around your home, whether it is during the day or at night, you should call us as soon as possible. Don't give those pests time to uncontrollably reproduce and turn into a major headache.
At No1 Pest Control, we specialize in providing ensuring the control, removal and prevention of the entire population of pests in your property. For over 20 years, our company has been fulfilling the pest management needs of our satisfied customers.
Whether you have rodents or pests like ants, roaches, or spiders, we will identify where they breed and exterminate each one of these unwanted species.
Rest assured, we'll implement effective pest solutions to keep them from coming back into your home.
Our business is locally owned and operated. It was founded on the basic values of honesty, integrity, and diligence.  We value our customers and the business they bring to us. It may be a single pest sighting or a full-blown pest infestation. Trust our team will treat your property with utmost care and respect that you deserve.
Take the first step toward a pest-free home. Call us today and schedule an appointment with us for fast service in or around the Toowoomba area.
Pests Treated
Ants
Bees
Bed bugs
Beetles
Cockroaches
Fleas
Flies
Rodents
Spiders
Termites
Ticks
Wasps
Services We Do
Domestic Pest Treatment Toowoomba
Commercial Pest Control Toowoomba
Termite Control and Inspection Toowoomba
Termite Identification and Prevention Toowoomba
End of Lease and Bond Treatments Toowoomba
Building and Pest Inspections Toowoomba
Pre-Purchase Inspections Toowoomba
About Toowoomba
Toowoomba is a city in the Toowoomba Region, Queensland, Australia. The city is located 125 km west of Brisbane via the Warrego Highway. As of June 2018, the estimated urban population of Toowoomba was 136,861. It is the largest inland settlement in Queensland and the second most populous inland city in the country. Toowoomba is nicknamed 'The Garden City' and the city has more than 150 public parks and gardens in Toowoomba Some of the parks and gardens in the city are the Picnic Point Lookout, the Cobb+Co Museum, Queens Park and the Botanical Gardens, Laurel Bank Park Gardens, and Webb Park. The city is renowned in Australia for the annual Carnival of Flowers. It's a festival which is held each year in September. 
Areas Covered
Getting the pest treatment services your family deserves shouldn't be so difficult. We treat all types of common household pests, including rodents, ants, roaches, spiders, and more. Our team will continue to bring reliable, trustworthy services to all our customers. No job is ever too small or too big for us. We service the entire South East Queensland region including the entire Toowoomba area:
Centenary Heights
Cotswold Hills2
Cranley
Darling Heights
Drayton
East Toowoomba
Glenvale2
Harlaxton
Harristown
Kearneys Spring
Middle Ridge
Mount Kynoch
Talk to Us
Do you want a pest company that works around your schedule? Or a company that takes care of the pest issues at your home without causing any disturbance? No1 Pest Control offers professional, reliable, and flexible pest treatment services. If you want to know why so many people have come to trust our company's services, please feel free to call us to schedule an inspection for your home or business.07 3062 6866