Pest Control Brisbane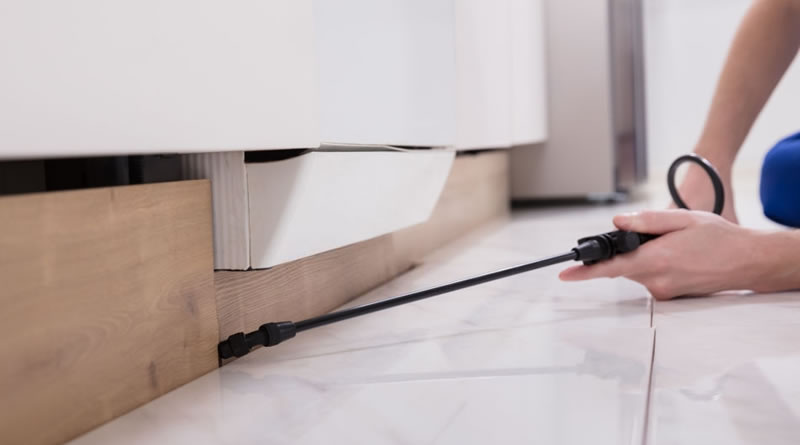 Looking for pest control that comes with a warranty? We are so committed to results, we offer a warranty on all of our pest control services in Brisbane. We service the city centre as well as the surrounding areas and even a few rural properties.
Snart Pest Cotrol understand the unique risks that come with each unique setting, making our services completely comprehensive.
We can work with you to find the solution that works best for you – whether you have just moved into a new home, recently discovered a pest control in your commercial setting, or trying to implement excellent preventative pest control measures in your retail or office space.
Brisbane is the capital state of Queensland in Australia. Brisbane has the pristine beaches as well as the culture, bringing together two fo Austalia's greatest claims to fame in one gorgeous setting.
Visitors love to interact with the local people as well as the local animals – Lone Pine is one of the largest Koala Sanctuaries.
Brisbane also a variety of great markets to purchase fresh produce and support the local small businesses. Brisbane also has a wealth of world-class establishments for the foodies, from restaurants to breweries and specialist deli and food services.
Termites
Termites are sometimes called white ants but they are not actually ants at all. They are highly destructive, and, as such, pose a great risk to buildings and homeowners.
There are a number of different termite species, the most dangerous is the subterranean termite. This type of termite tunnels under the ground and feeds on wood.
If it tunnels into your home, you might only discover their presence when the damage becomes apparent.
Bed Bugs
Bed bugs are surprisingly common and nothing to be ashamed of. They spread incredibly easily and feed on human blood. As such, their presence does not indicate poor hygiene.
They are incredibly fast and they stay hidden when there is light. You will probably only become aware of their presence when you see blood spots on pillows and see welts and bite marks on your skin.
Spider Control
Spiders can be dangerous, while many species are harmless. Spiders are not actually insects, they have eight legs which makes them part of the arachnid family. They're not generally considered vicious but will bite when they feel threatened. A spider bite can be devastating.
German Cockroaches
German cockroaches are some of the smallest cockroaches among the species that plague the homes and businesses of Australians.
Typically, an adult German cockroach measures around 1.6 millimetres in length. They come in a variety of colours, from a reddish-brown through to black.
Why Choose Us?
Year-long complete protection
Our licenced pest technicians are fully insured and are trained
10 Years Experience
Friendly Technicians
100% Guaranteed Satisfaction on All Pest Solutions
Very affordable prices
Our Services
Domestic Pest Control
Commercial Pest Control
Termite Control and Inspection
Termite Identification and Prevention
Family Friendly Products
End of Lease and Bond Treatments
Building and Pest Inspections
Pre-Purchase Inspections
Our Service Area
Brisbane Metro
Northern and Southern Suburbs of Brisbane
Western and Eastern Suburbs of Brisbane
Ipswich & Surrounding Suburbs
Toowoomba & Surrounding Suburbs
Gold Coast and Sunshine Coast
Contact Us Today!
If you want guaranteed final results call our pest control experts today on 07 3062 6866 and we will offer you a absolutely free estimate. We look forward to assisting you with your pest control needs.