Pest Control Spring Hill – 4000
Customised solutions for homes and businesses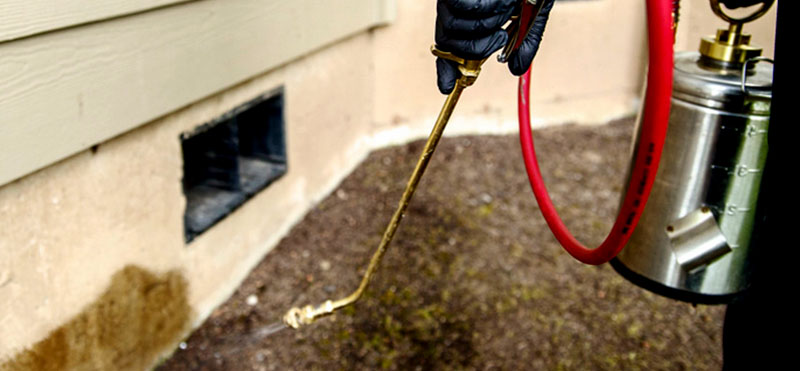 Smart Pest Control is Brisbane's most effective pest management company. We protect properties with wide-ranging solutions that combine the right people, environmentally friendly methods and up-to-date technology.
We service residential and commercial properties, such as offices, restaurants, hotels, and more. Our team utilizes the industry's most effective solutions for detecting and eliminating pesky pests. We will identify and eliminate existing infestations and prevent future ones.
Our company is dedicated in providing swift, reliable, and effective pest management for houses, buildings, and businesses. We provide solutions that are comprehensive, certified, and supported by steadfast trial and research. Our commitment is not only to provide quality pest removal services, but to execute it in a way that is safe for everyone, including pets and the environment. We are dedicated to protecting your homes and business against pests and infestations using environmentally friendly methods.
We bring quality work through our dedicated and professional staff and develop longstanding relationships through reliability and responsibility to our customers. No matter what type of property you have, our pest solutions are the ideal way to eliminate insects and pests. We always provide customized treatments to suit your unique pest control needs.
 Pests Treated
Ants
Bees
Bed bugs
Beetles
Cockroaches
Fleas
Flies
Rodents
Spiders
Termites
Ticks
Wasps
What We Do
Domestic Pest Treatment Spring Hill
Commercial Pest Control Spring Hill
Termite Control and Inspection Spring Hill
Termite Identification and Prevention Spring Hill
End of Lease and Bond Treatments Spring Hill
Building and Pest Inspections Spring Hill
Pre-Purchase Inspections Spring Hill
About Spring Hill
Spring Hill is an inner Brisbane suburb which is 2 kilometres away from the city centre. Established in the 1840s, Spring Hill is one of the oldest residential neighbourhoods in Brisbane, with many houses dating from the nineteenth century. This area was originally called as Spring Hollow because natural springs in the area supplemented Brisbane's early water supply from the Tank Stream and its dam. When prominent citizens began living on the ridge, the name Spring Hill was used for the area. According to the 2016 census, this suburb which has a total area of 1.3 km2 (0.5 sq mi) has a population of 5,974 people. Among the finest attractions in Spring Hill include the Spring Hill Baths, which is the oldest surviving swimming baths in the southern hemisphere; Victoria Park, a 27-hectare heritage-listed park; and the Spring Hill Reservoir,  Brisbane's most unique performance space and live venue.
Our Service Areas
Residential owners and commercial establishments have relied on us to provide complete, professional pest removal services throughout Spring Hill and the rest of Brisbane. We execute specific management and eradication techniques to address insect pests such as cockroaches, ants, spiders, bed bugs, wasps, bees, and flies. We provide service in Spring Hill and the following areas:
Spring Hill – 4000, QLD
Herston
Fortitude Valley
Brisbane City
Petrie Terrace
Bowen Hills
Kelvin Grove
Contact Us Now
Is your home or business in need of incomparable pest removal services? Don't let pesky pests wreak havoc on your property! Whatever problem you may have, we have the tools to handle it. Get in touch with Smart Pest Control today to learn more about our residential and industry-specific commercial solutions and see what we can do for your property! 07 3062 6866